Purchase artwork direct from over 70 Indigenous-owned Art Centres
Join us online for the
15th Darwin Aboriginal Art Fair in 2021!
The Darwin Aboriginal Art Fair (DAAF) online, provides a unique opportunity to purchase artwork direct from over 70 Indigenous-owned Art Centres, whilst being immersed in an exciting digital program of workshops, artists talks, film and fashion.
The digital Fair will be open to the public from 10am ACST on Friday, 6 August, through to 5pm ACST on Wednesday, 11 August.
Register for early access to the online Darwin Aboriginal Art Fair!
*If you have already registered for any of the 2021 Fair days via our Eventbrite page – we have carried this over for the online early access, and you do not need to pre-register again.
Read about our decision to move the Fair online, in the interest of prioritising community health and safety, here:
What's On at the 2021 Fair
Digital Public Program
Fri day 6 August – Wed nesday 11 August
Online
The vibrant Public Program runs alongside the Fair each year, with artist talks, masterclasses, material demonstrations, children's activities, dance and cultural performances, and more!
Tickets on sale NOW
Country to Couture
Evening, Wednesday 4 August
Darwin Convention Centre
First Nations textiles and fashion collide in a colourful showcase of wearable art at the Country to Couture runway event. A celebration of Aboriginal and Torres Strait Islander textiles and fashion design,  contemporary storytelling, and unique collaborations….
Tickets on sale NOW via Darwin Festival. 
National Indigenous Fashion Awards 
Evening, Tuesday 3 August
NITV Facebook Broadcast
Launched in 2020, The NIFA provide a vibrant and exciting platform to recognise and celebrate the innovation, diversity and ethical practices of Australia's First Nations peoples in fashion and textiles…
The NIFA will be broadcast via NITV, stay tuned for updates.
Cultural Keepers Program & Symposium
Program Runs Throughout the Fair
The Cultural Keepers: DAAFF Indigenous Curators Program and Symposium creates a national meeting place – an annual platform to connect Aboriginal and Torres Strait Islander curators with remote community artists, Arts Workers, and their Art Centres. 
Kira Kiro Arts booth at the 2018 Darwin Aboriginal Art Fair. Photo by Dylan Buckee
Over 70 Art Centres across Australia will be part of DAAF in 2021!
The Darwin Aboriginal Art Fair Foundation would like to acknowledge the incredible staff and artists of participating Art Centres. Without their dedication, vision, hard work and willingness to share their art and culture, DAAF could not happen. You can support these Art Centres throughout the year by clicking on the links below.
DAAF is FREE to attend!
Join our mailing list for DAAF updates and news.
By subscribing you agree for DAAF to send you the occasional email.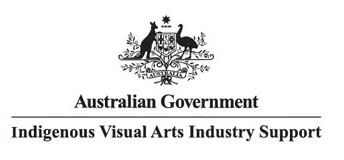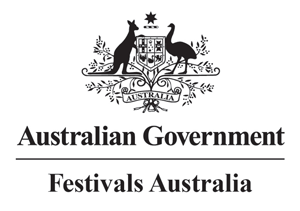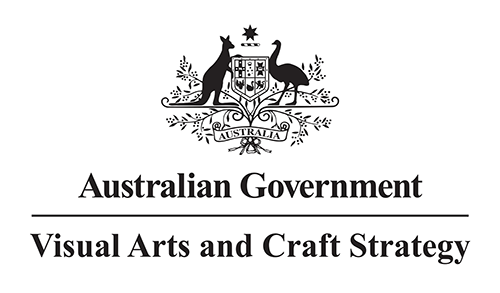 The Darwin Aboriginal Art Fair Foundation is deeply grateful for our supporters and partners.